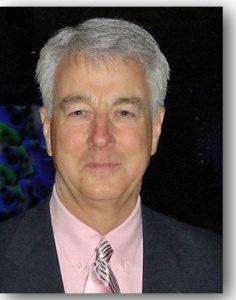 Hello! I'm Paul Kink and I have had the good fortune to reside in Montana for 43 years. I found my dream property in Montana 32 years ago and I would welcome the opportunity to help you find yours!
We have owned a ranch in the beautiful Bitterroot Valley of Montana since 1985. We raise Wensleydale sheep and lease portions of the ranch for cattle and hay production. Being a steward of the land is both fulfilling and rewarding.
I have recently retired from my investment practice, having served four generations of my clients in 30+ states. My expertise is in investments, family legacy and retirement planning and planned giving strategies. The relationships I've made throughout my career extend in and outside of Montana. I have a deep commitment to helping my clients meet their goals and objectives. It was a natural transition for me to extend my expertise and knowledge to a Real Estate profession after retirement.
I believe I can help you find not only your dream property but a place to call home for a long time. As an additional value added service to my senior clients, I have earned the nationally recognized Seniors Real Estate Specialist designation from the Senior Real Estate Council of the National Association of Realtors. I invite my clients, age 50+, to visit www.sres.org to find a wealth of useful information.
I'm here and ready to work with you today.
Give me a call, drop me an email or submit an inquiry on this page. Let's make your dream a reality, together!
LIC # – RRE-RBS-LIC-46664
---
Paul Kink had been my financial advisor for many years; therefore, when he retired and became a realtor, I knew I could depend on him for the sale of my home. My husband and I owned the property for 55 years, our home for 19 years. We raised our three children there. My husband passed away in 2002. Paul was sensitive to all my concerns.

He takes time to listen to his clients developing a deep understanding, able to assist them in decisions and explaining all the terms. Paul was on the premises each time it was shown or appraised. He spent time following paper trails, phoning or in person to secure pertinent documentation and titles needed for the sale of my home.

I highly recommend him for your consideration if you are selling your property or home.

— Margaret S
---